Year 10 student Lexi Millward has been scouted by Wolves FC Women to play for their rising stars Academy team.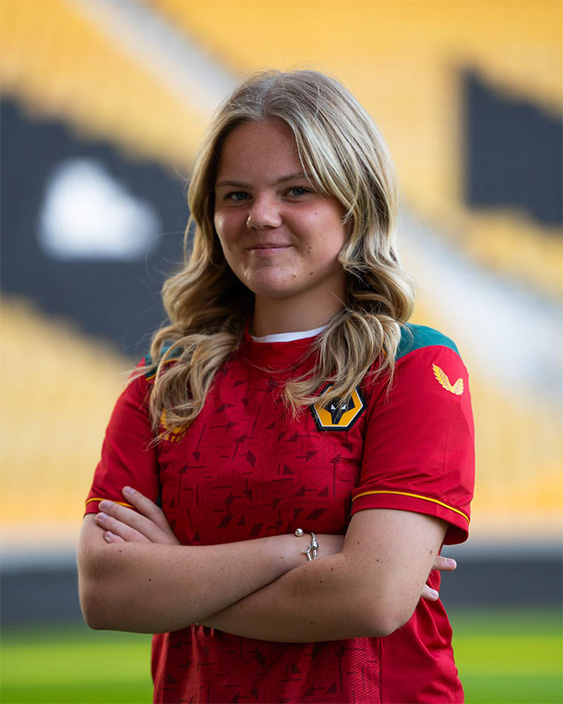 The talented athlete from Ormiston SWB Academy, member of Ormiston Academies Trust (OAT) has been selected by elite coaches at Wolves FC to play for their under-16s academy team following her impressive performances on the pitch.
Sports superstar Lexi was spotted by coaches at the top academy, which trains on the same site as the Wolves' Premier League first-team squad and provides a crucial player pathway to the first-team. The training school holds a Category One Status, the highest academy status, and has state-of-the-art facilities including an indoor 3G pitch, a hydrotherapy pool, and undersoil heated DessoGrassMaster pitches.
In line with the club's rigorous training, Lexi and the under-16s team will take part in national and international tournaments and develop their technical, tactical, and physical skills through targeted and specialised sessions.
As part of her ambitious football career, Lexi has captained Ormiston SWB Academy (OSWBA), a member of Ormiston Academies Trust (OAT), in the Wolverhampton Schools league since joining in Year 7. Throughout this, she has led the team to strength after strength, including lending her talent to matches for the SWB Boys teams and even playing up an age group. As part of the academy's commitment to providing important extracurricular for all students, OSWBA focuses on supporting their students to take up exciting sporting opportunities as part of their development.
Lexi has made the switch from West Bromwich Albion Girls, where she spent two seasons for her first academy appearance. Since then, she has continued to develop and grow, with a big future in professional youth football thanks to Ormiston SWB Academy's and the Wolves FC Academy's high-quality coaching and elite level football expertise.
Dan Mason, Principal at Ormiston SWB Academy, said:
"Lexi's continued hard work is paying off and we are immensely proud to call her an OSWBA student. Many younger students aspire to follow in Lexi's footsteps, and she is an inspiration to us all.
"We look forward to seeing Lexi join the England Lionesses in the near future!"